INDONESIA - VISA ON ARRIVAL
IMPORTANT INFORMATION
To qualify for this the applicant must :
1. hold a passport with at least six months validity on entry and one blank visa page.
2. provide proof of sufficient funds as well as proof of onward/return flights.
3. hold all documents required for the next destination if applicable.
4. Visitors must enter through the designated airports and/or seaports in Indonesia. There are 14 Airports and 23 Seaports across Indonesia that has visa on arrival facilities.
Airports
1. Adi Juanda in Surabaya (East Java)

2. Adisutjipto in Yogyakarta (Central Java)

3. Adi Sumarmo in Solo (Central Java)

4. El Tari in Kupang (East Nusa Tenggara Province, Timor

5. Halim Perdanakusuma in Jakarta (Capital of Indonesia)

6. Hassanudin in Makasar (South Sulawesi)

7. Ngurah Rai in Denpasar (Island of Bali)

8. Polonia in Medan (North Sumatera)

9. Sam Ratulangi in Manado (North Sulawesi)

10. Selaparang in Mataram (Lombok Island)

11. Sepinggan in Balikpapan (East Kalimantan)

12. Soekarno Hatta in Jakarta (Capital of Indonesia)

13. Sultan Syarif Kasim II in Pekanbaru (Riau Province, Sumatera)

14. Tabing in Padang (West Sumatera)
Seaports
1. Batu Ampar in Batam (Batam Island)

2. Belawan in Belawan (North Sumatera)

3. Benoa in Bali (Island of Bali)

4. Bitung in Bitung (Sulawesi)

5. Jayapura in Jayapura (Papua)

6. Marina Teluk Senimba (Batam Island)

7. Maumere in Flores (East Nusa Tenggara)

8. Nongsa in Batam (Batam Island)

9. Padang Bai in Bali (Island of Bali)

10. Pare-pare in Pare-pare (South Sulawesi)

11. Sekupang in Batam (Batam Island)

12. Sibolga in Sibolga (North Sumatra)

13. Teluk Bayur in Padang (West Sumatra)

14. Sri Bintan Pura in Tanjung Pinang (Riau)

15. Tanjung Balai Karimun (Sumatera)

16. Tanjung Mas in Semarang (Central Java)

17. Tanjung Priok in Jakarta (Capital of Indonesia)

18. Soekarno-Hatta in Makassar (South Sulawesi)

19. Batam Centre in Batam (Batam Island)

20. Tenau in Kupang (East Nusa Tenggara Province)

21. Yos Sudarso in Dumai (Riau Province, Sumatra)

22. Bandar Bintan Telani Lagoi in Tanjung Uban, Bintan (Sumatera)

23. Bandar Seri Udana Lobam in Tanjung Uban (Sumatera)
For stays of over 30 days or if you are not arriving via one of the above ports :
You will need to apply for a visa prior to travel.

Go to tourist visa section and fill the visa application form and send it or bring it to us. We highly recommends that all applicants check with their airline prior to departure to confirm that they will be permitted to fly with them without a pre obtained visa.
PHOTOGRAPH
You will need one photograph
Please supply one photograph with your application. It does not need to be affixed to the application, but just left loose in the envelope along with the rest of documentation.

Dimensions
Your photograph needs to be exactly 45x35mm. This is the standard passport photograph size and can be obtaining from the majority of the photo booths in the country.

Recent
The photo needs to have taken with the last 3 months. If you use the same photograph that is in your passport then your application would not be accepted.

Print
The photo-print should be clear and with a continuous tone and printed on proper photographic paper.
YOUR PASSPORT
Is it acceptable?
The embassy has strict guidelines regarding what they consider to be an acceptable passport. If they deem it unacceptable the application will be aborted and you may lose your application fee.
It should also meet the following conditions:

Valid from/to 6 months
The passport should be valid for at least another 6 months. If it is due to expire before then, you will need to get a new passport. Additionally, if the passport was issued less than 6 months ago, you will need to include your previous passport with the application.

Free pages
The passport needs to have two completely free pages facing each other in order that the visa can be stamped in. If you do not have two pages side by side then you will need to get a new passport.

Country : UK passport
You must hold a valid UK passport in order to apply under the standard conditions. If you hold another type of passport, please see the additional documentation section on this page to find out what else you need to include.
POSTING THE APPLICATION
Where to post it?
When you have gathered all of the required documents together you can send the application to us by any method you wish. We recommend using Royal Mails special delivery services or if you prefer another courier service that's fine too. If you live close by, you can consider bringing it in to our offices in person. Regardless of the method, if we receive the application before 9.20am on a week day, we can begin processing that day. You should send the full visa application package to :
Visa 24 36 Old Jewry, 6th Floor,
Becket House, London EC2R 8DD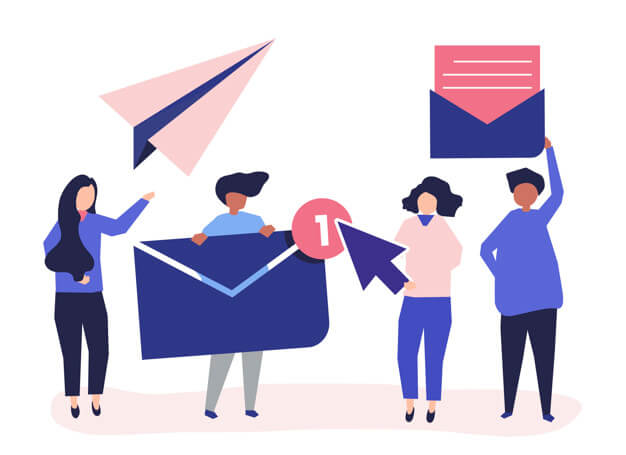 PAYMENT METHODS -
3 ways to pay
There are three different ways you can pay for your visa application as listed below. Please note that we submit your application as soon as we receive it so whichever payment method you choose it will not have an impact on the application process. There may be a delay in emailing the invoice to you but this doesn't impact on the delivery time.
GETTING YOUR VISA BACK
There are three different ways to receive your passport and visa when the process is complete. You can select the option on the order form that you download and print out from this web page. The options are: