BELARUS - BUSINESS VISA
How To Make An Application
Download the visa form
Download the visa application form from this web page. The form can be downloaded by clicking here. You can then save it to your computer.
Download Application
Fill out form by hand
Print out and begin filling in the form with a black pen. If you have any questions regarding the form, please call us for advice free of charge. We are more than happy to help you.
Send it to us
Send the application and your passport to us along with any additional documents mentioned on the form. It is best to post it using a secure service such as Royal Mail Special Delivery or another courier company.
What To Include In An Application
VISA24 -
1. A completed Belarus Visa Application Form
If you are unable to download our application call us and we will send you one by mail. The application may be filled out by hand. Please ensure the signature is identical to the one on your passport.
2. One recent, quality, passport sized photograph
The photo should be (45mm x 35mm) taken against a white background (the background must be white!). If you cannot get a photo yourself then we can print one for you from a digital copy.
3. Your valid original passport(s)
It must be valid for at least the next 6 months when you apply for the visa, with at least two blank pages remaining. The passport should be in acceptable condition. If not there is a chance your application would be rejected.
4. Business invitation from Belarus
This must be an official invitation from a company or organisation in Belarus. Please read more below regarding the details of the invitation.
5. Letter from employer
We also require a formal letter from your employer giving details of the applicant and the trip. Please read more below about what the letter should say.
6. Any additional documents
You may need to send some additional documentation under certain circumstances. Click below to go to the questions to help find out if you need to include anything else. After that you are ready to apply.
VISA APPLICATION FORM
Download, print & fill out the form.
BELARUS BUSINESS INVITATION
Business invitation: A prerequisite for the Business visa

Before you can obtain a Belarus business visa, you require a business invitation. This is an official document issued from official company or organisation within Belarus. This company/organisation must be registered as a legal entity by the Belarus authorities, bearing the company stamp. A copy or fax of this invitation is acceptable unless you wish to obtain the one year visa, in which case the original invitation is required.
LETTER FROM EMPLOYER
UK supporting letter
A confirmation letter from the UK company. It must be an original formal letter, signed and on the company's letter headed paper, addressed to the to Belarus Embassy, London and must include your :
Belarus Business Visa - Letter From Employer
Full name as seen on passport

Passport number

Date of birth

Dates of visit

Purpose of visit

Where you will be travelling

Length and type of visa requested

Nationality
Additional Documents You May Need To Include
If you do not hold a UK passport you are then required to include evidence that you have valid medical or travel insurance covering the whole period of stay in Belarus. Copies of insurance policies with your full name on it will be sufficient.
If so, then you must provide documentation confirming you are no longer a citizen of either.
If so, then you must provide the following: proof of registration of inviting company/organisation in Belarus. This needs to be either an original extract from the Governmental register or a notarised copy of the certificate of governmental registration. copy of contract between inviting company/organisation and applicant's company, sealed by the Belarusian company and confirming a constant business relationship between them.
BELARUS - BUSINESS VISA - PRICES
NOTE :

If it is important for you that the application begins processing at the embassy the day we receive it then we need to receive the application between

9.00am and 9.30am

on a working day. If we receive the application outside of this window then the application can not be submitted until the next working day.
PHOTOGRAPH
You will need one photograph
Please supply one photograph with your application. It does not need to be affixed to the application, but just left loose in the envelope along with the rest of documentation.

Dimensions
Your photograph needs to be exactly 45x35mm. This is the standard passport photograph size and can be obtaining from the majority of the photo booths in the country.

Recent
The photo needs to have taken with the last 3 months. If you use the same photograph that is in your passport then your application would not be accepted.

Print
The photo-print should be clear and with a continuous tone and printed on proper photographic paper.
YOUR PASSPORT
Is it acceptable?
The embassy has strict guidelines regarding what they consider to be an acceptable passport. If they deem it unacceptable the application will be aborted and you may lose your application fee.
It should also meet the following conditions:

Valid from/to 6 months
The passport should be valid for at least another 6 months. If it is due to expire before then, you will need to get a new passport. Additionally, if the passport was issued less than 6 months ago, you will need to include your previous passport with the application.

Free pages
The passport needs to have two completely free pages facing each other in order that the visa can be stamped in. If you do not have two pages side by side then you will need to get a new passport.

Country : UK passport
You must hold a valid UK passport in order to apply under the standard conditions. If you hold another type of passport, please see the additional documentation section on this page to find out what else you need to include.
POSTING THE APPLICATION
Where to post it?
When you have gathered all of the required documents together you can send the application to us by any method you wish. We recommend using Royal Mails special delivery services or if you prefer another courier service that's fine too. If you live close by, you can consider bringing it in to our offices in person. Regardless of the method, if we receive the application before 9.20am on a week day, we can begin processing that day. You should send the full visa application package to :
Visa 24 36 Old Jewry, 6th Floor,
Becket House, London EC2R 8DD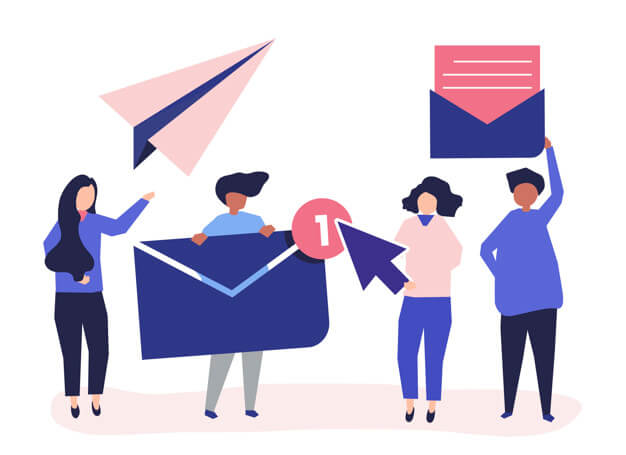 PAYMENT METHODS -
3 ways to pay
There are three different ways you can pay for your visa application as listed below. Please note that we submit your application as soon as we receive it so whichever payment method you choose it will not have an impact on the application process. There may be a delay in emailing the invoice to you but this doesn't impact on the delivery time.
GETTING YOUR VISA BACK
There are three different ways to receive your passport and visa when the process is complete. You can select the option on the order form that you download and print out from this web page. The options are: