CHINA - EMPLOYMENT VISA
IMPORTANT NEW NOTICE

Media Related Applicants
All applicants that work for a media company are required to provide an employer letter stating the job position and the purpose of applicants trip to China, The letter must be on company letter headed paper. Also a self declaration to confirm the same (their job title and must mention that the trip is purely for tourism) is required.

Exemption from express service
Former middle east nationals, such as Pakistan, Libya, Turkey etc. who apply for a China visa, need to provide either their original passport or ID card of the country of their origin or a statement explaining they do not hold this any longer. You will also need to provide this, when applying for the normal service. If you are uncertain if your country of origin will affect your application please contact us for assistance.
How To Make An Application
1. Download the visa form
Download the visa application form from this web page. The form can be downloaded by clicking here. You can then save it to your computer.
Download Application
2. Fill out form by hand
Print out and begin filling in the form with a black pen. If you have any questions regarding the form, please call us for advice free of charge. We are more than happy to help you.

3. Send it to us
Send the application and your passport to us along with any additional documents mentioned on the form. It is best to post it using a secure service such as Royal Mail Special Delivery or another courier company.

What To Include In An Application
VISA24 -
1. A completed Chinese Visa Application Form
If you are unable to download our application call us and we will send you one by mail. The application may be filled out by hand. Please ensure the signature is identical to the one on your passport.
2. One recent, quality, passport sized photograph
The photo should be (45mm x 35mm) taken against a white background (the background must be white!). If you cannot get a photo yourself then we can print one for you from a digital copy.
3. Your valid original passport(s)
It must be valid for at least the next 6 months when you apply for the visa, with at least two blank pages remaining. The passport should be in acceptable condition. If not there is a chance your application would be rejected.
4. Proof of stay in China
Please include photocopies of both your passport and any previous Chinese visa you have had. If you have never been granted a Chinese visa before then you do not need to include anything else.
5. Any additional documents
You may need to send some additional documentation under certain circumstances. Please go to the questions to help find out if you need to include anything else. After that you are ready to submit your application.
VISA APPLICATION FORM
Download, print & fill out the form.
CHINA BUSINESS INVITATION
Copy of invitation from China
China business invitation
This must be a formal, signed letter on the company's letter headed paper and state the following :
Full company address and phone numbers in China
Date that the letter was issued
Full name of the applicant, date of birth, gender
Passport number, issue and expiry date
Relation to the inviting company
First entry and exit date in China
Relationship between the applicant and the inviter
Purpose of visit (must be business meetings if says 'training' the embassy may ask to apply for a work visa instead)
Cities to be visited
Source of financial support
Company stamp and signature (round red)
CHINA SAMPLE LETTER
IMPORTANT : The person signing the letter must add their full name and position in the company. Name and signature must match the one they have in their passport, (A common mistake is if the inviter writes their English names when they send the letters to EU The embassy no longer accepts this. The name must be exactly like on their passports.)
(If the Embassy is in doubt regarding the name or the signature, they will return the passport without visa and will request a passport copy of the person that signed the invitation letter. To avoid any delays you may ask them to provide the passport copy of the main page and the signature page)
PHOTOCOPIES OF PASSPORT & VISA
When sending us your application, please ensure to include photocopies of the two following items :
Additional Documents You May Need To Include
CHINA - STUDENT VISA - PRICES
[ 5 working days service ]
Other Passports Single Entry Business Visa, Valid for 3 Months
£215
Consular fee: £xx
Handling fee: £xx + VAT
Double Entry Business Visa, Valid for 6 Months
£225
Consular fee: £xx
Handling fee: £xx + VAT
UK-USA-& Canada passports Single, Double, Multiple Entry Business Visa, Valid up to 12 Months
£365
Consular fee: £xx
Handling fee: £xx + VAT
Multiple Entry Business Visa, Valid for 6 Months
£245
Consular fee: £xx
Handling fee: £xx + VAT
Multiple Entry Business Visa, Valid for 12 Months
£255
Consular fee: £xx
Handling fee: £xx + VAT
CHINA - STUDENT VISA - PRICES
[ 3 working days service ]
Other Passports Single Entry Business Visa, Valid for 3 Months
£230
Consular fee: £xx
Handling fee: £xx + VAT
Double Entry Business Visa, Valid for 6 Months
£245
Consular fee: £xx
Handling fee: £xx + VAT
UK-USA-& Canada passports Single, Double, Multiple Entry Business Visa, Valid up to 12 Months
£395
Consular fee: £xx
Handling fee: £xx + VAT
Multiple Entry Business Visa, Valid for 6 Months
£340
Consular fee: £xx
Handling fee: £xx + VAT
Multiple Entry Business Visa, Valid for 12 Months
£350
Consular fee: £xx
Handling fee: £xx + VAT
NOTE :

If it is important for you that the application begins processing at the embassy the day we receive it then we need to recieve the application between

9.00am and 9.30am

on a working day. If we receive the application outside of this window then the application can not be submitted until the next working day.
PHOTOGRAPHS
You will need one photograph
Please supply one photograph with your application. It does not need to be affixed to the application, but just left loose in the envelope along with the rest of documentation. if you don't have a recent photo can simply take a clear photo with a smart phone and email it to us and we will process it for a £5 fee. You will get a set of 8 photos in total
The requirements are as follows:

Dimensions
Your photograph needs to be exactly 45x35mm.This is the standard passport photograph size and can be obtaining from the majority of the photo booths in the country.

Recent
The photo needs to have taken with the last 3 months. If you use the same photograph that is in your passport then your application would not be accepted.

Print
The photo-print should be clear and with a continuous tone and printed on proper photographic paper.
YOUR PASSPORT
Is it acceptable?
The embassy has strict guidelines regarding what they consider to be an acceptable passport. If they deem it unacceptable the application will be aborted and you may lose your application fee.
It should also meet the following conditions:

Valid from/to 6 months
The passport should be valid for at least another 6 months. If it is due to expire before then, you will need to get a new passport. Additionally, if the passport was issued less than 6 months ago, you will need to include your previous passport with the application.

Free pages
The passport needs to have two completely free pages facing each other in order for the visa to be stamped in. If you do not have two pages side by side, then you will need to get a new passport.

Country : UK passport
You must hold a valid UK passport in order to apply under the standard conditions. If you hold another type of passport, please see the additional documentation section on this page to find out what else you need to include.
PAYMENT METHODS -
There are three different ways you can pay for your visa application as listed below. Please note that we submit your application as soon as we receive it so whichever payment method you choose it will not have an impact on the application process. There may be a delay in emailing the invoice to you but this doesn't impact on the delivery time.
POSTING THE APPLICATION
Where to post it?
When you have gathered all of the required documents together you can send the application to us by any method you wish. We recommend using Royal Mails special delivery services or if you prefer another courier service that's fine too. If you live close by, you can consider bringing it in to our offices in person. Regardless of the method, if we receive the application before 9.20am on a week day, we can begin processing that day. You should send the full visa application package to :
Visa 24 36 Old Jewry, 6th Floor,
Becket House, London EC2R 8DD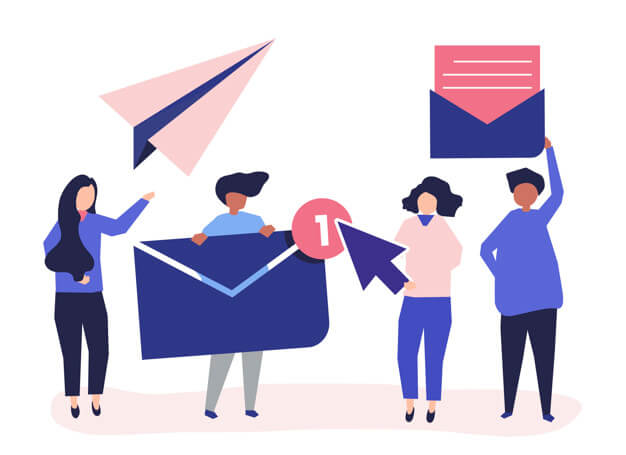 GETTING YOUR VISA BACK
There are three different ways to receive your passport and visa when the process is complete. You can select the option on the order form that you download and print out from this web page. The options are:
COMPLEMENTARY INFORMATION
S ince we receive many questions about getting a Chinese visa, we have put together this informal guide about Chinese tourist visa or Chinese travel visa. Traditionally, you have had to visit the Chinese Embassy in London to start the application process for your Chinese visitor visa. This meant making an appointment first, visiting the embassy at least two times, filling out the china visa form, and spending several hours traveling and waiting in line, resulting in lost income due to missing 2 days from work.
A s air travel prices came down, the popularity of this great country has grown and demand for a tourist visa to china has increased a lot but there was still only one place to get the Chinese visa UK wide. This has further increased the waiting time and has put the pressure on officials to come up with an alternative solution. A different method for getting a visa for China was implemented.They have allowed visa agencies like Visa 24 to file visa applications instead of the person who is traveling.
N ow all you need to do is to download and fill out an application for your tourist visa for China, send in the form along with your passport, photograph, and any additional documents – you can find the exact document required higher on this page – pay a small service fee on top of the embassy fee and you are all set. Instead of having just one place to get China visa UK wide, you can now save all the time used to be lost on travel and also save your lost revenue from work.
S Stop reading all the confusing information online about how to get a Chinese visa and let us do the work for you. We will review all the paperwork before submitting and ensure that your application process will be smooth and you won't lose precious time due to missing paperwork. Once your China tourist visa is ready, we will send it to you or notify you that it is ready to be picked up, depending on which method you have chosen for getting your passport back.